Hi
I was going to start the Kevin Zucker Waterloo campaign boardgame on Wednesday and play more on Saturday.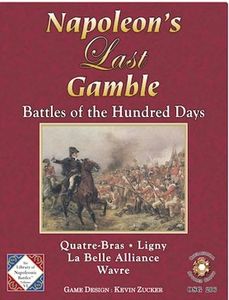 This will be the campaing game with additional maps so it will be from the French Invasion on the frontier to Brussels. This is the game system we have used to play campaings at the club.
I need to know who would like to play and what days, Wednesday the 27thand Saturday the 30th.
I will send out the rules to any one who is playing.
William