Ok so there are hundreds of books on Waterloo some good some bad, however, Andrew Field just released his last of three books covering Quatre Bras, Ligny and Warerloo.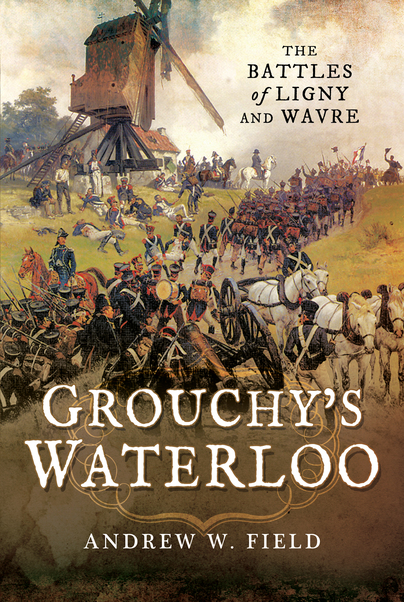 These are perhaps among the best books on the subject, he takes a detailed look from the French perspective, but what is so interesting is that we have seldom heard from the French , most accounts are based on the English version, a few OK two from the German view (Hofsrier).
Field takes letter and reports of the combatants to fill out so many details, in his Waterloo book he puts a pretty convincing argument that some of the French columns of DÉlrons Corps made it over the hedge and past the Ohain Road. I am not aware of any British account stating that the French managed, this, but by the accounts of the French and a few British letters and reports it seems like they did.
So any way these are just great with all the detail we wargamer want and a really fresh view of the three battles.
I have picked them up in the Kindle version, my book cases are full and no more room for "real" books unless they have pretty pictures.
Here is the link to the books, by the way Pen and Sword have a great selection of E books, many at a really reasonable price.
William
https://www.pen-and-sword.co.uk/Andrew-Field/a/514